Popsicle Stick Paper Dolls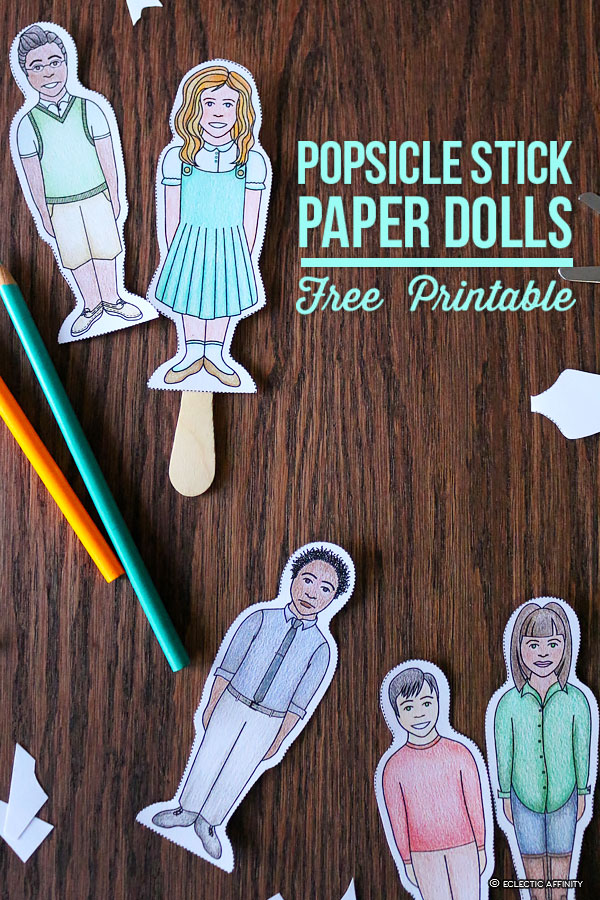 Of all the paper dolls I had as a kid, I remember one particular set the most. It was just a few simple outlines of people in outfits that came as a printed sheet that I cut out. I can't recall if there were directions that said to do this or if I just did it, but I glued them all to popsicle sticks. Paper dolls and their little outfit tabs are notorious for bending and tearing, but these were simple enough that that wasn't an issue; plus, already having outfits meant they didn't need to be dressed up. Because they were so small, they were also easily portable within a checkbook blank box.
Remembering how fun those were, I designed a set of paper doll people that I think I would have had fun playing with as a kid, in hopes that there are some little folks who will have fun playing with them like I had fun playing with my old set.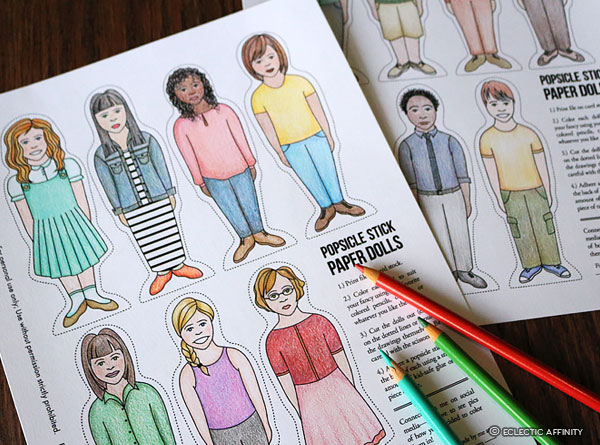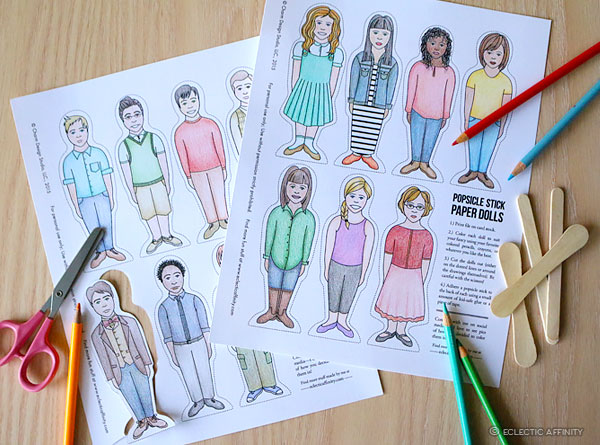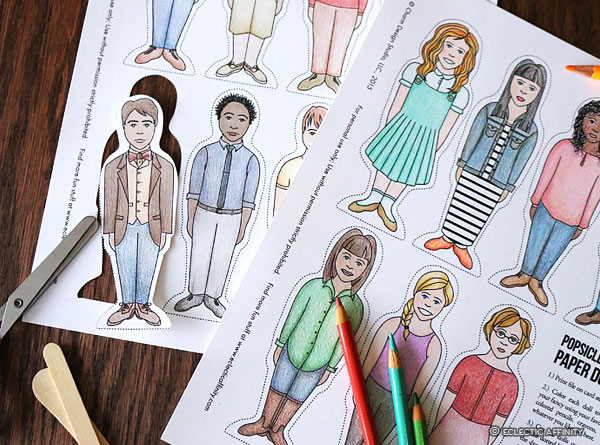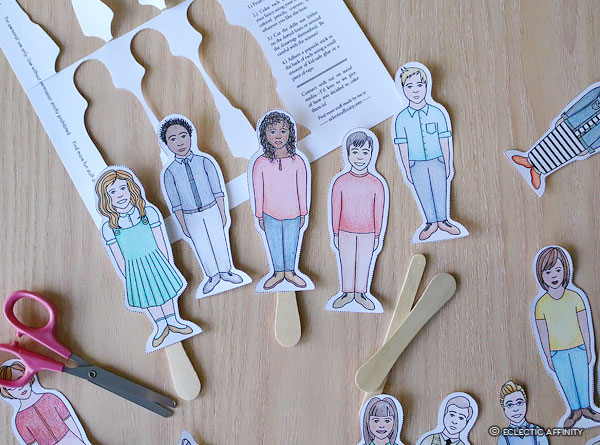 Simply download the file at the bottom of this post. Print on a sturdy card stock. Color them in with whatever you like best to use to color—colored pencils, crayons, markers. Cut out either on the dotted line or even just around the little people themselves. Then, glue or tape popsicle sticks on the back of each. (Either type of popsicle stick will work—the standard thin ones and the curved ones. This is great for two reasons; you get to eat popsicles, fudgesicles, and ice cream bars, and afterward you can work on a fun, indoor craft to keep the littles busy.)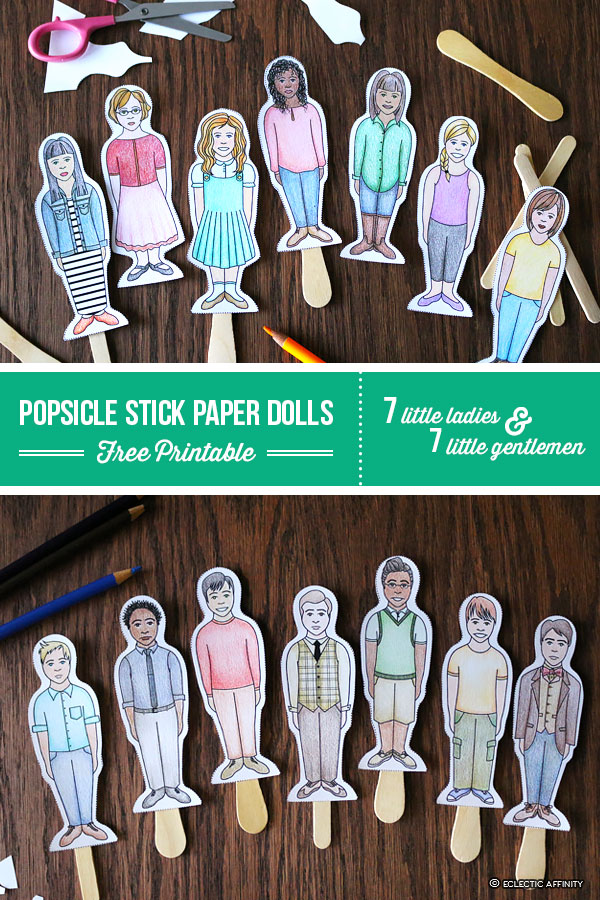 If you like these, check back because I plan on designing more of them for future posts on the blog. I'd love to see pics of how your little ones color them in! Tweet me pics at @EclecticaBlog.
Download the paper dolls at this link: EclecticAffinity-PopsicleStickPaperDolls.
[Note: downloaded files, designs, and all content are © copyright Charm Design Studio, LLC. For personal—not commercial—use only. Use without permission is strictly prohibited. By downloading, you agree to these terms. For more on our policies, click here.]