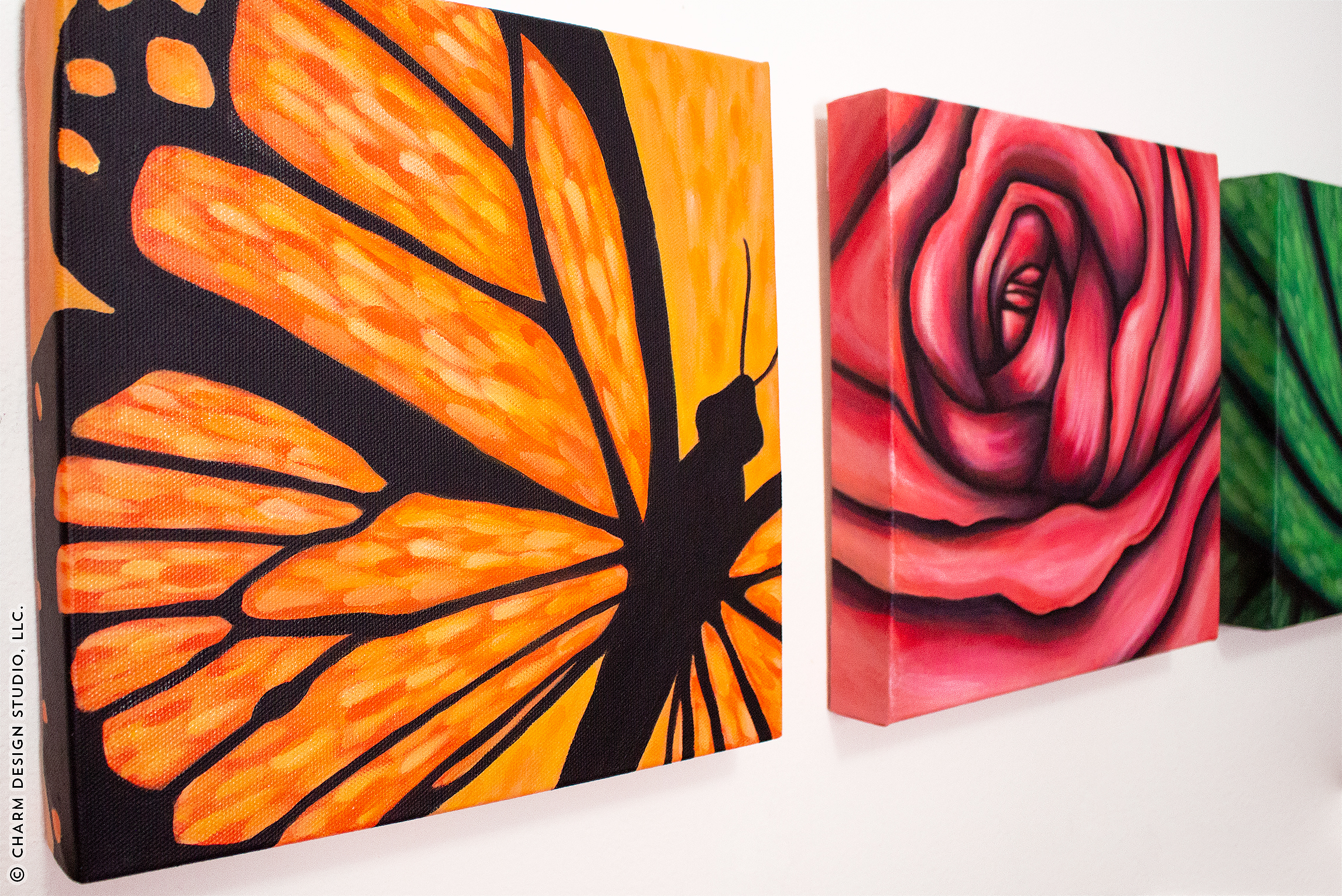 Some links are affiliate links. If you purchase anything after clicking, it's a no-cost way to support my blog. Read my policies and disclosure

here

.
I have a lot of things started for Charm Design Studio that aren't ready to debut yet as I've been neck-deep in client work for a bit. However, a few months ago I finally finished the last of some canvases I'd started a while back for my munchkin's room. (Hooray!) Usually I do more watercolor or (lately) digital painting, but I thought I'd branch out. If nothing else it's good to wrap my head around a medium I use less often.
If you've been intimidated to try acrylic (or it's been a while), sometimes seeing more of the behind-the-scenes of something can help to demystify the process.