Drawings: In Progress to Completion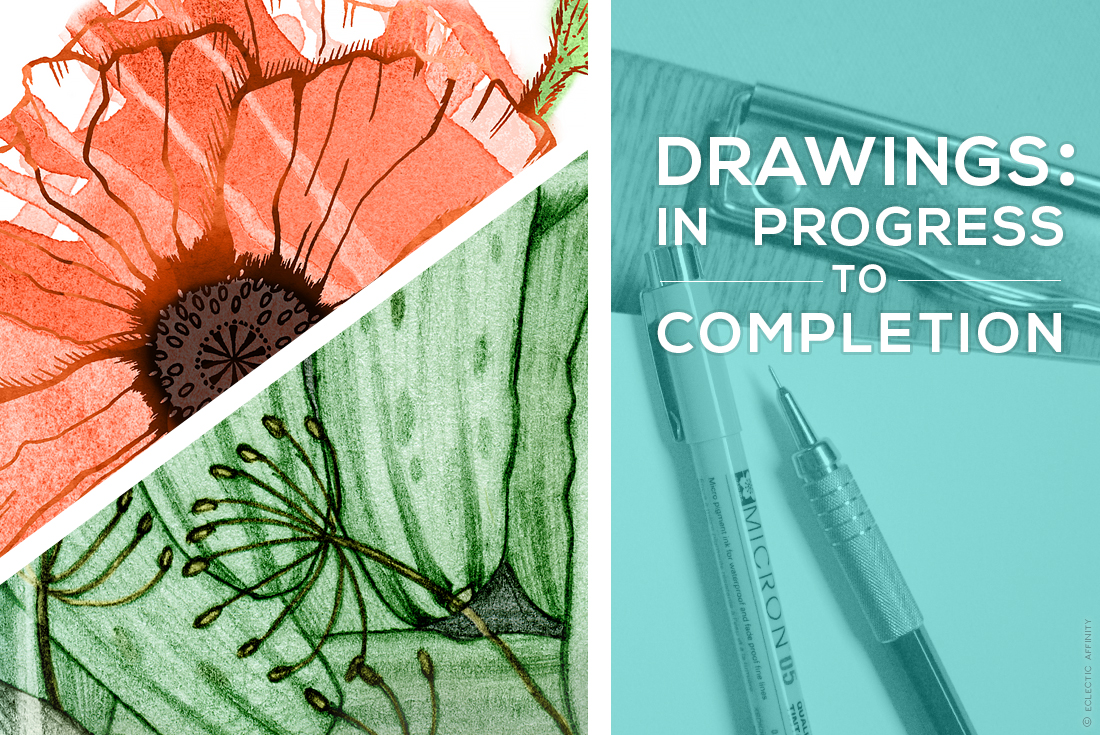 Some links are affiliate links. If you purchase anything after clicking, it's a no-cost way to support my blog. Read my policies and disclosure

here

.
When you're in the midst of creating something, there's an anticipation you feel for seeing your vision come to life. Within that, it's easy to rush past the beauty of the very process that created it—a tendancy that speaks volumes on life and art. I'm always intrigued by the reactions people give to seeing in-progress work. Some are fascinated by it. They look at that kind of work like a bud about to blossom. They can feel the anticipation, too. On the other hand, sometimes spectators are so tuned to seeing things in a completely unfolded, finished state that it's hard for them to grasp what good can come from a sketch. It's only upon reviewing the process in reverse that they can understand what the project's creator could see from its inception. With both those perspectives in mind, I thought I'd post some photos and scans of the original drawings behind the Crunchy Greetings "pickles" and the Garden Sunshine "poppy" cards I designed.
The "pickles" artwork is an original, hand-rendered illustration done in pencil with color added in Adobe Photoshop. The copywriting was done by me, with the type set in Adobe Illustrator before bringing everything together.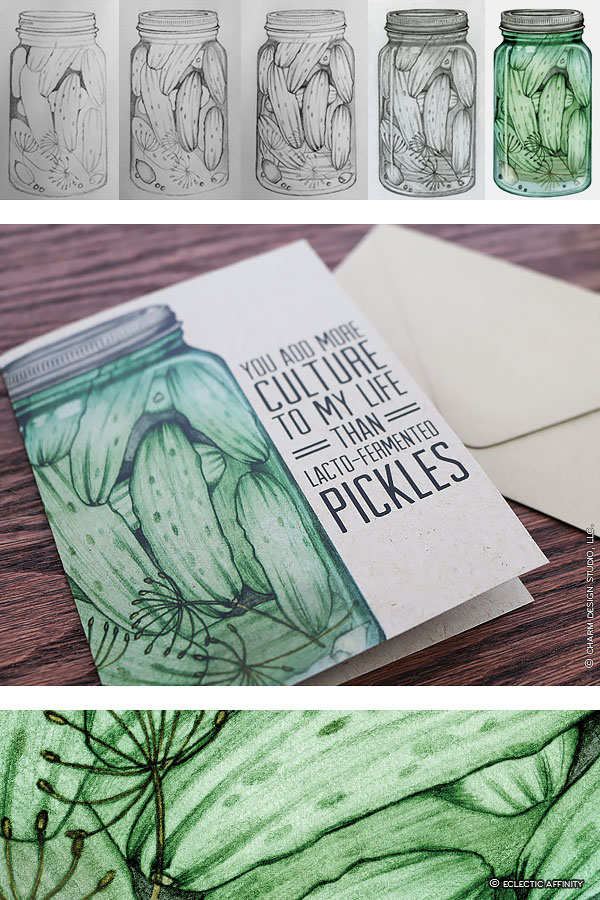 The "poppy" artwork is an original drawing done in pencil, finished in ink, then converted to a vector graphic in Adobe Illustrator, with scans of hand-painted watercolor overlays added in Photoshop. These designs are available for licensing over at Charm Design Studio.