Giving Hope Wings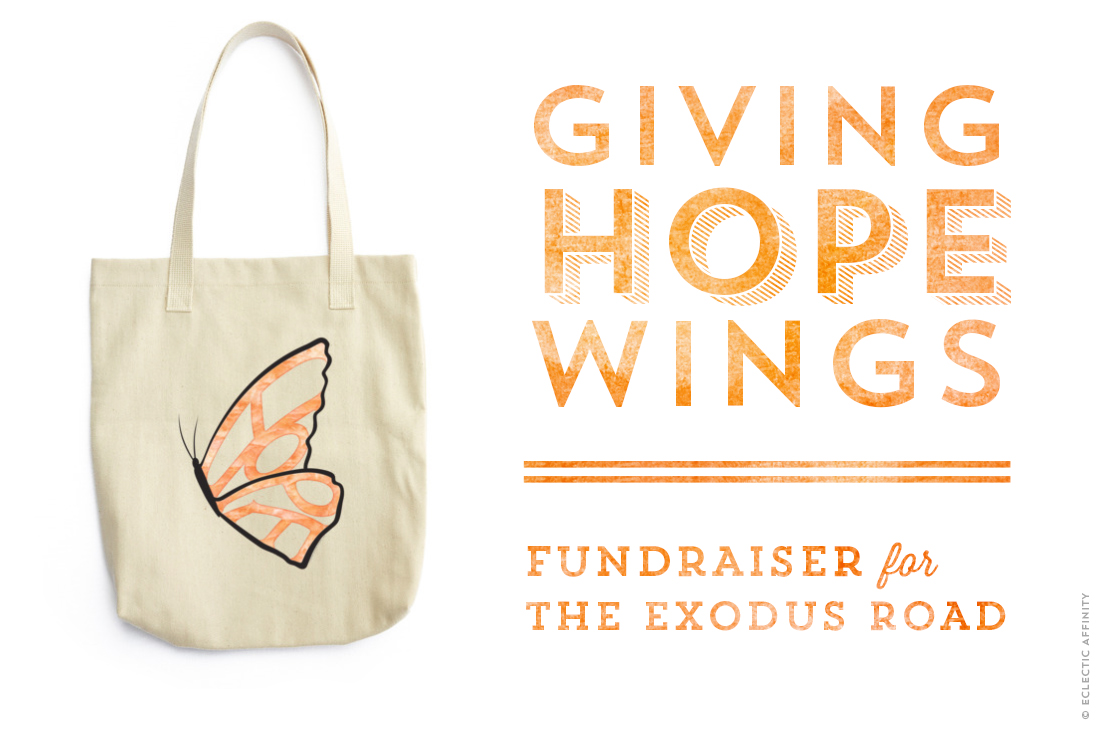 Hope needs wings to get to where it needs to go. This design was inspired by that—by a very specific story actually. People need a lot of practical, tangible things, but among the intangible ones that those things represent is hope.
Have you ever read something that stuck with you—like sucker-punch stuck with you? If ever there was a perfect lyrical illustration that parallels a person's life, I think this story about "O" and the words from the song, "I Dreamed a Dream" seem a heartbreaking match. (You can read Sarah Mae's post series on her journey to Southeast Asia with The Exodus Road here.)
Stories like this can feel…hopeless. Can anything be done? Anything—useful enough, quickly enough to matter? I don't have that answer. I love a quote by Makoto Fujimura in which he states "The arts present the most powerful way of 'nonviolent resistance.'" I suppose it's a comfort of sorts on the days when it's incredibly clear that what I do isn't exactly curing any diseases or saving anyone from human trafficking. (If you're an artist in need of encouragement, I highly recommend this post by Jon Acuff about God's love letter to artists.)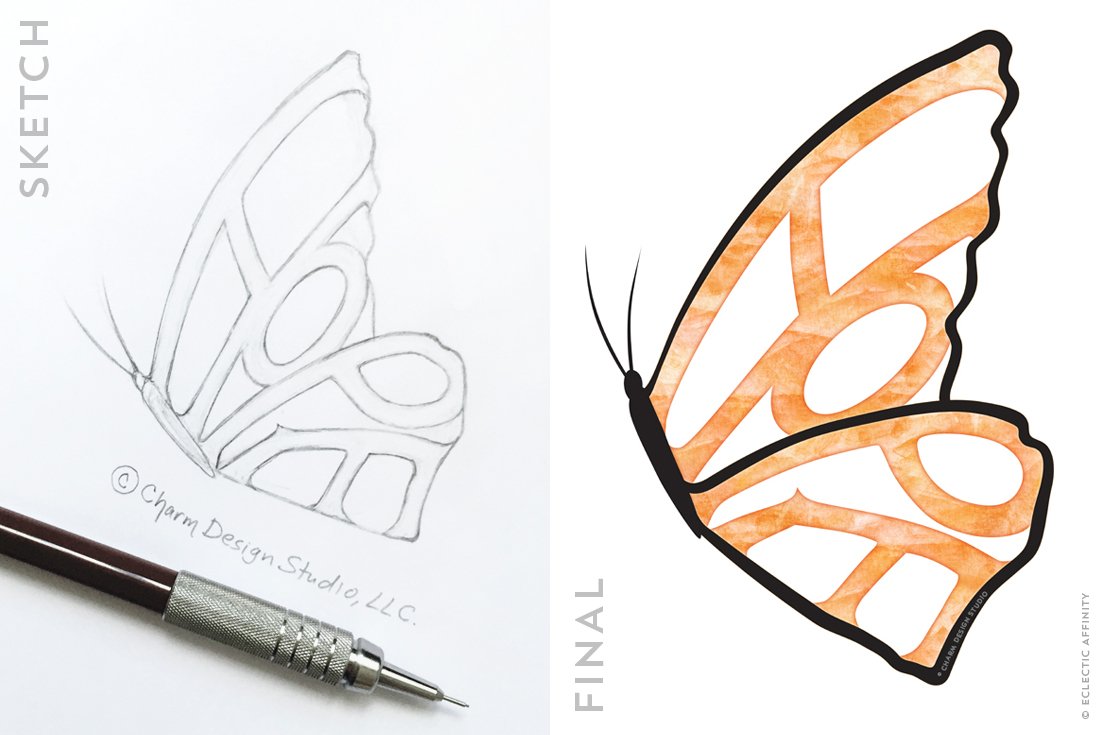 Hope Needs Wings is dedicated to "O." All (100%) of the net profit—that is, everything not associated with print production, shipping, etc.—from this design will be donated to The Exodus Road. If your main priority is seeing The Exodus Road receive financial assistance in doing what they do, please skip right over all this and donate here because that means every single dollar of what you pay benefits them directly because donations don't require production fees.

If you're still digging the idea of having a shirt or other product, you can check out their products over in The Exodus Road shop or go over to my shop to look for Hope Needs Wings products. If you do purchase a product—whether Hope Needs Wings or one of the many products at The Exodus Road's shop—use it as an opportunity to share a story. (Additionally, sharing The Exodus Road's website and social pages is a completely free way to spread the word about what they're doing.) It's too easy to miss how many people are affected by trafficking or are working in the sex industry for their own and their family's survival like "O" is. Knowledge creates awareness. Awareness creates opportunity for action. Action creates change.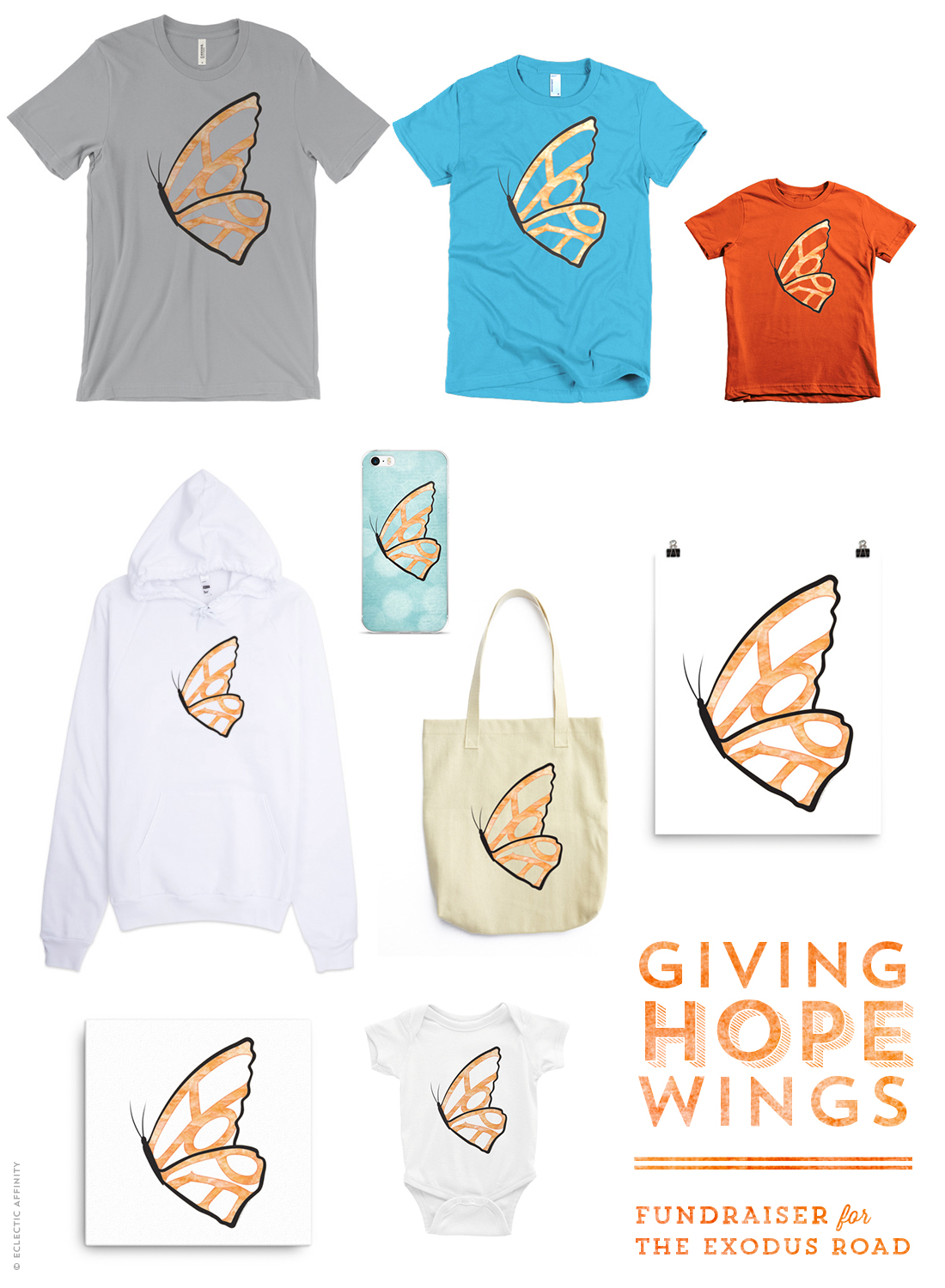 You and I alone cannot change the world. We can commit to trying to influence it though. You can learn more about The Exodus Road and their commitment to pushing back against trafficking here and donate here. I don't know what will become of "O," but I pray that hopes finds her and the ones she loves.
Honestly, there are these moments where trying this feels far too small—even silly. It feels like setting up a lemonade stand to raise funds to fight world hunger or something, but I guess that silly part of me is hoping God will accept my proverbial "loaves and fishes" and do something a lot bigger than that offering could do on its own.
Full disclosure: ONLY the Hope Needs Wings design benefits The Exodus Road, so look *specifically* for the hand lettering butterfly design products here if you want the design that helps The Exodus Road. The other designs in the shop go toward things like filling my family's fridge, paying rent, and student loan repayments. 
I'm grateful that now there are options online that exist for selling that don't involve high cost and meeting order minimums. If you're an artist looking for a way to have a selling option with no inventory and on-demand printing on your own website, check out my post here. If there's a non-profit near to your heart, you might consider how a design you've created could raise funds to help. (Setting up an entire shop was a spontaneous thing that came as a really odd surprise actually. I'm not the most spontaneous person, so if I end out doing something spontaneous I tend to get suspicious that maybe-maybe-maybe God might be behind it.)
Save