Painting Progress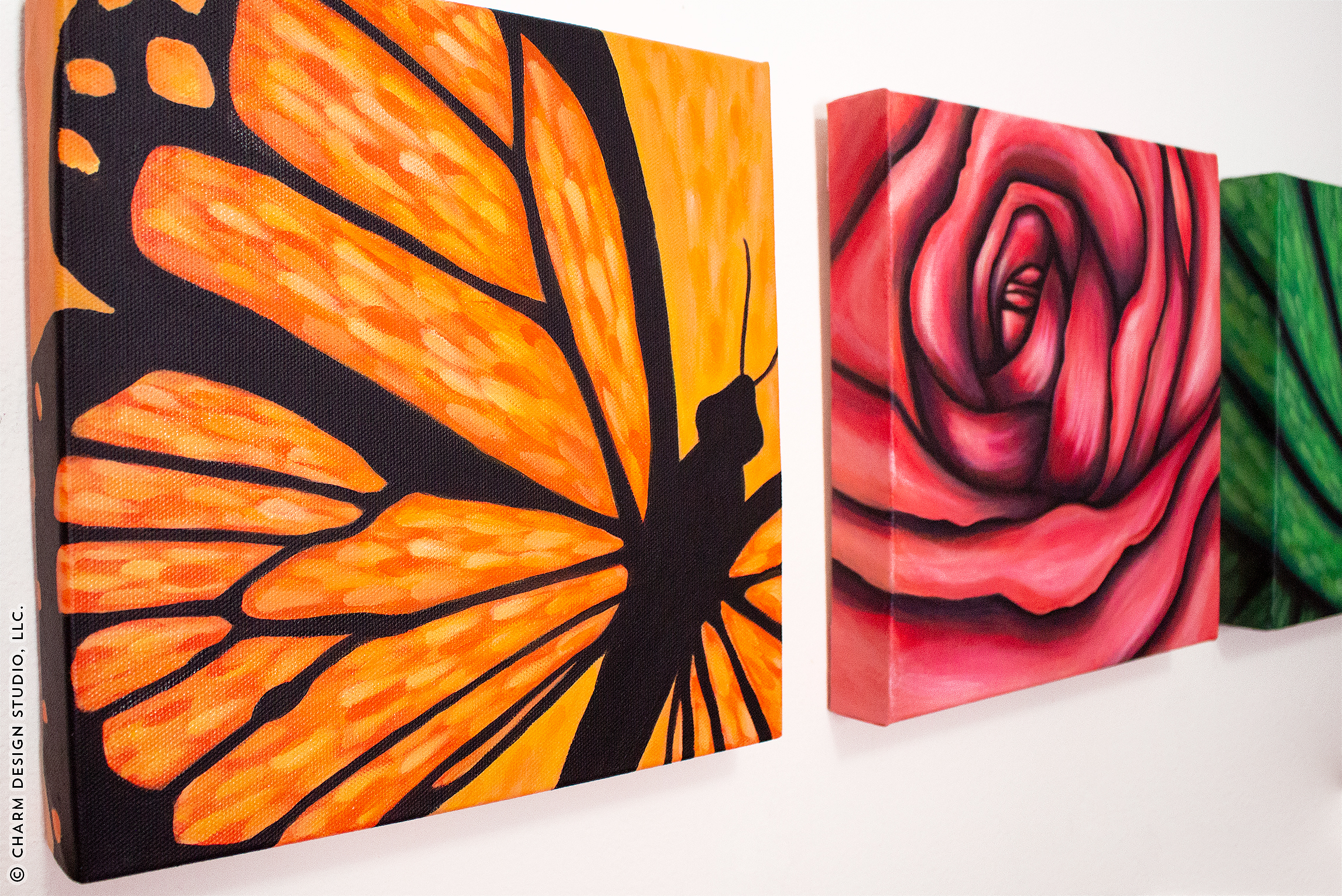 Some links are affiliate links. If you purchase anything after clicking, it's a no-cost way to support my blog. Read my policies and disclosure

here

.
I have a lot of things started for Charm Design Studio that aren't ready to debut yet as I've been neck-deep in client work for a bit. However, a few months ago I finally finished the last of some canvases I'd started a while back for my munchkin's room. (Hooray!) Usually I do more watercolor or (lately) digital painting, but I thought I'd branch out. If nothing else it's good to wrap my head around a medium I use less often.
If you've been intimidated to try acrylic (or it's been a while), sometimes seeing more of the behind-the-scenes of something can help to demystify the process.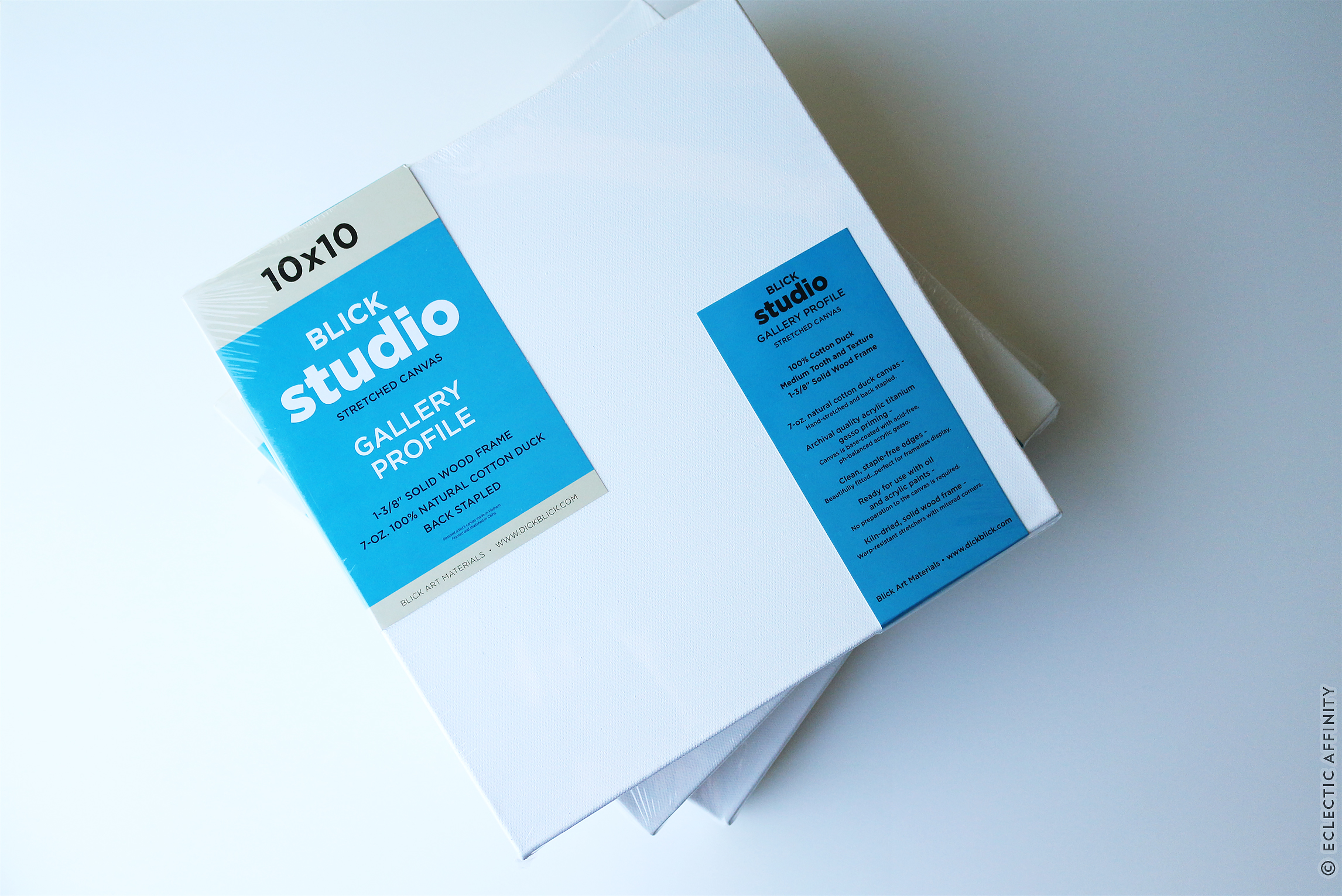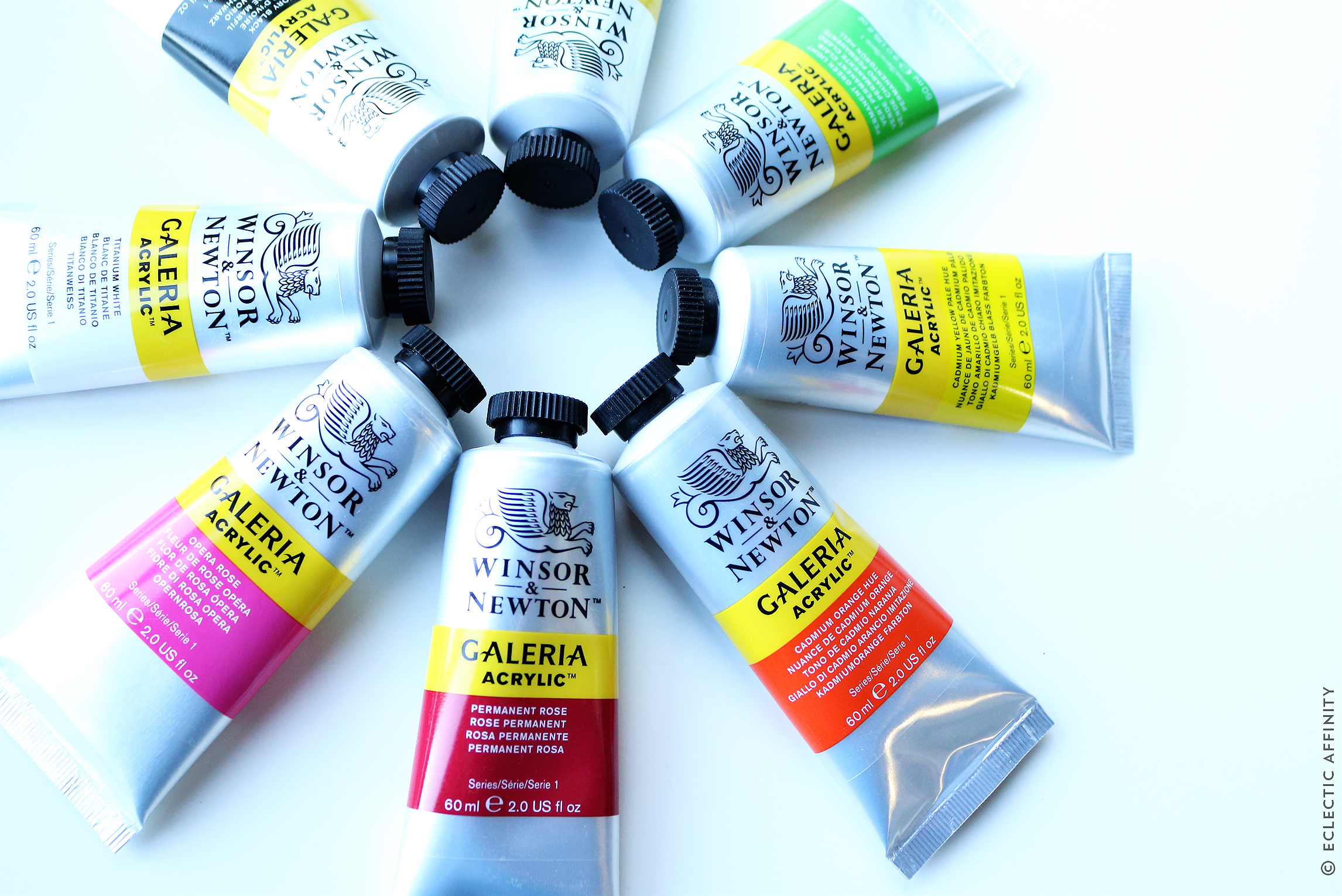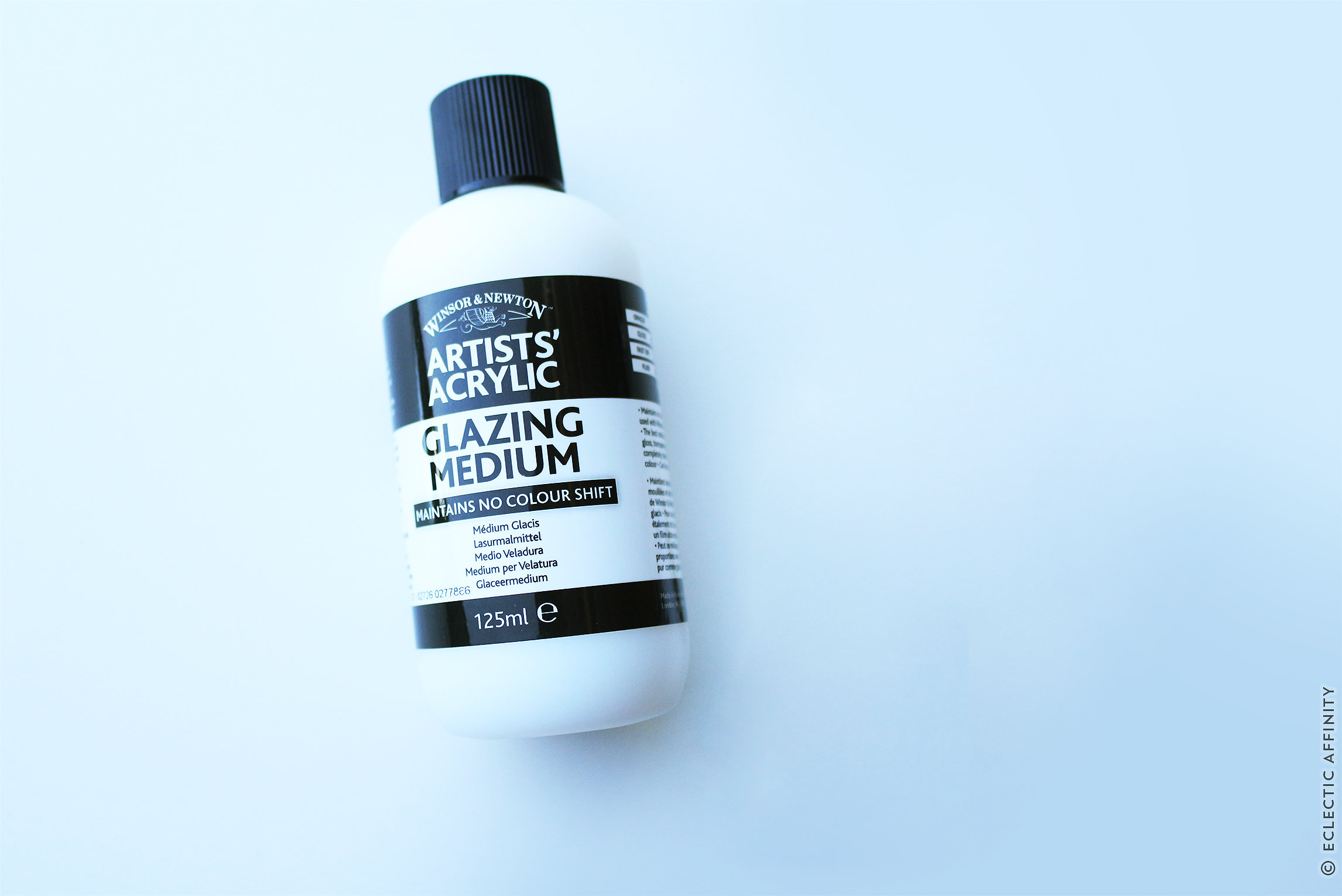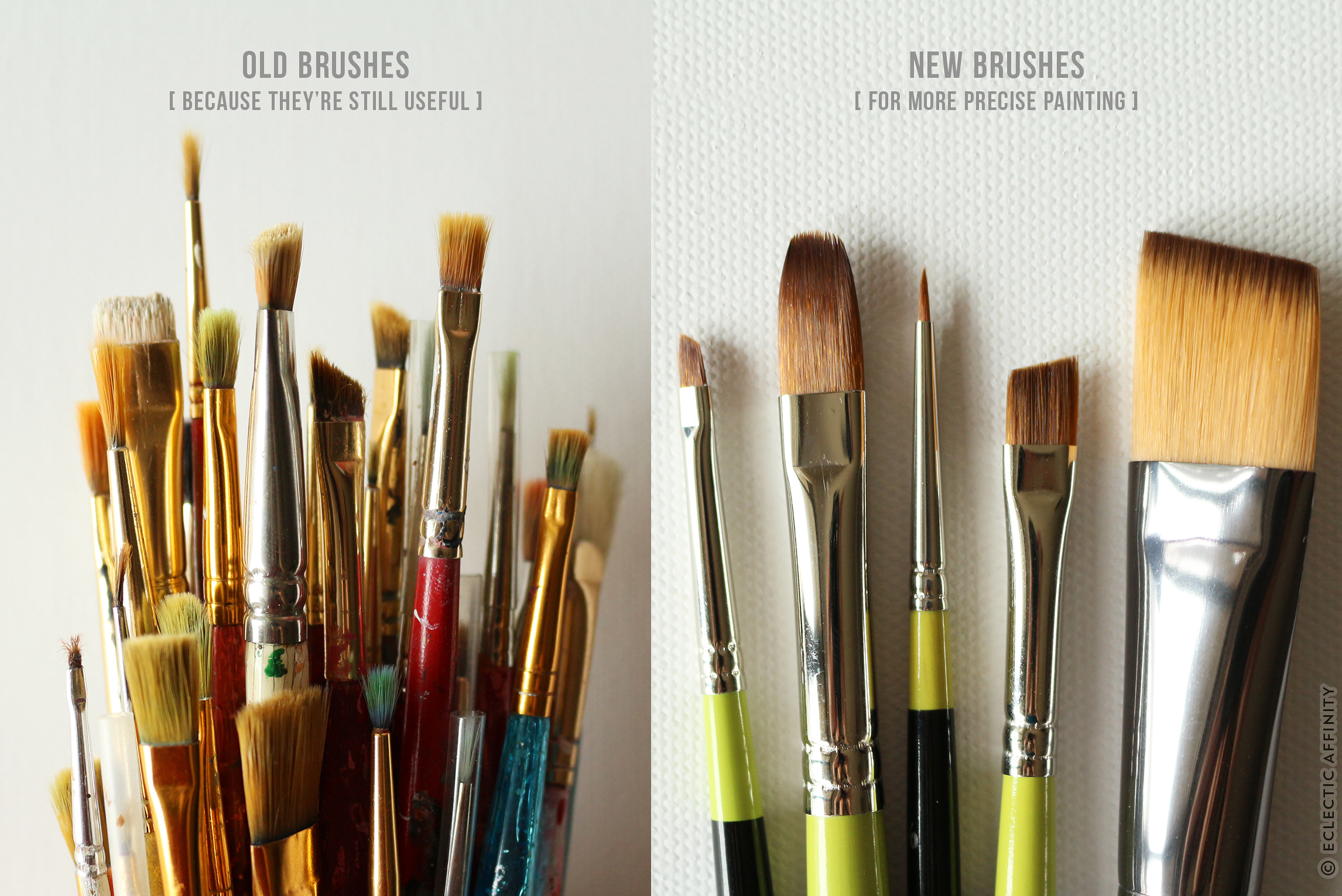 What you'll need:
Paper to sketch your idea onto (if you use the same size as your canvas, it can help you gage how to lay out your underdrawing on the canvas)
Pencil
Paint palette tray with locking lid and paint dividers (not a requirement but it really helps keep mixed paint colors from drying out which saves money on paint)
Canvases (pre-stretched with gesso already applied is easiest)
Brushes (a variety)
Acrylic paint (a paint set is a good way to start, but if you know what you're going to paint you can buy the individual colors also)
Jar or cup to wash brushes out (something disposable or that you don't eat or drink from)
Plate (something disposable or that you don't eat off of)
Towel (something disposable or designated for paint projects)
Wall bumpers (helps keep canvases positioned correctly on the wall)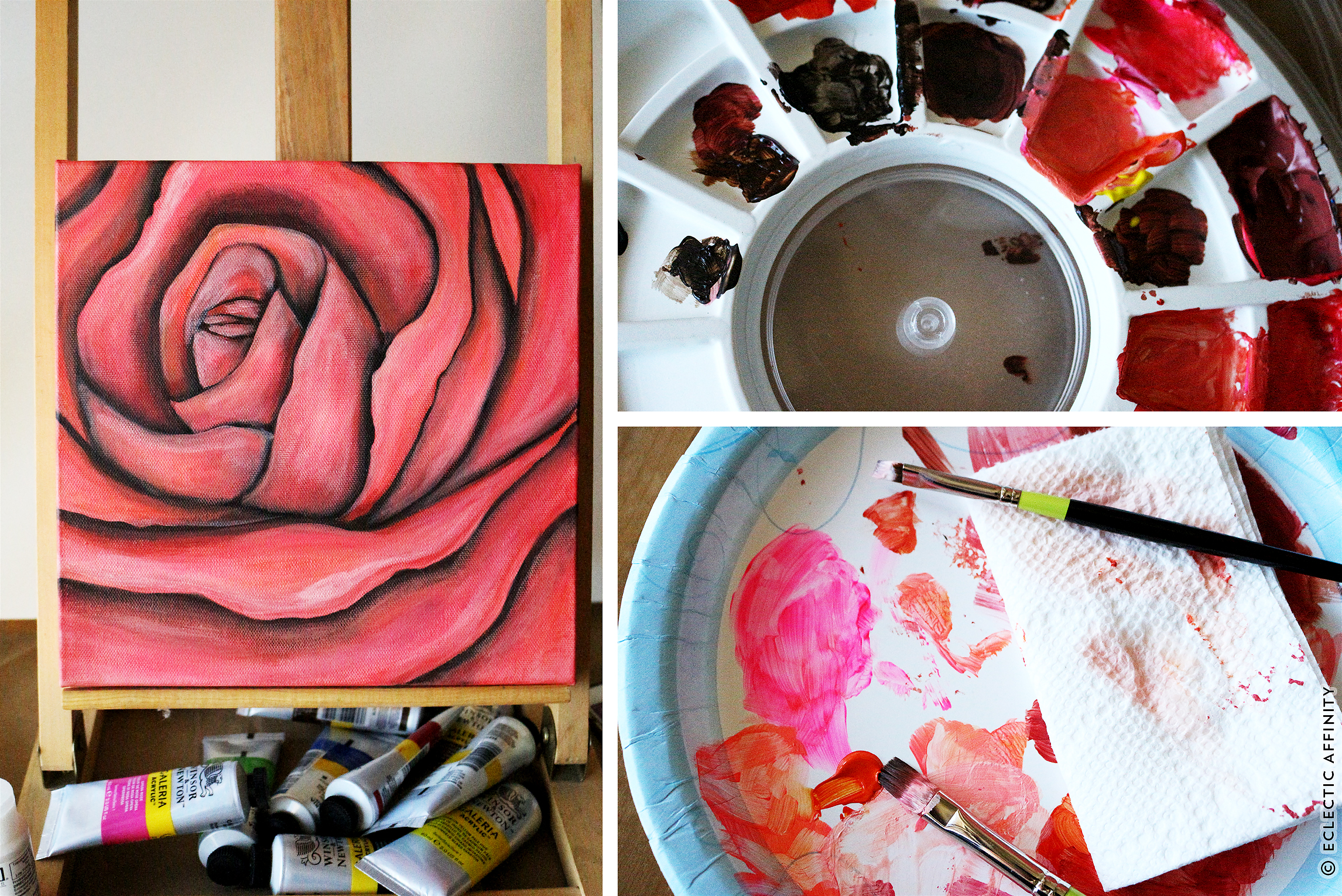 A thing that's nice about painting with acrylic on canvas is that it's a medium that can exist on its own (i.e. no framing required for archival) but doesn't have the smell and clean up that goes along with painting in oils. Now that some brands have debuted cadmium-free oil paints, I suspect more brands and types of paints will follow suit.
I made some decisions as I went along which you can see in the animations. Some of the changes and color are due to variations in the angle I photographed the work as well as how the video itself renders.
I wonder that the reason those painting nights with wine exist is that it gives people permission to loosen their inhibitions under the guise of wine and shared activity. There's this often-enduring idea that artists and designers create things without effort, thought, or the fear that it won't turn out well. Let me assure you it's still work; it's still all those things. Think of artists and designers as amateurs with lots and lots of practice. There will always be those few prodigies who make it look simple, but for the most part everyone is doing exactly the same thing—trying, learning, and getting better.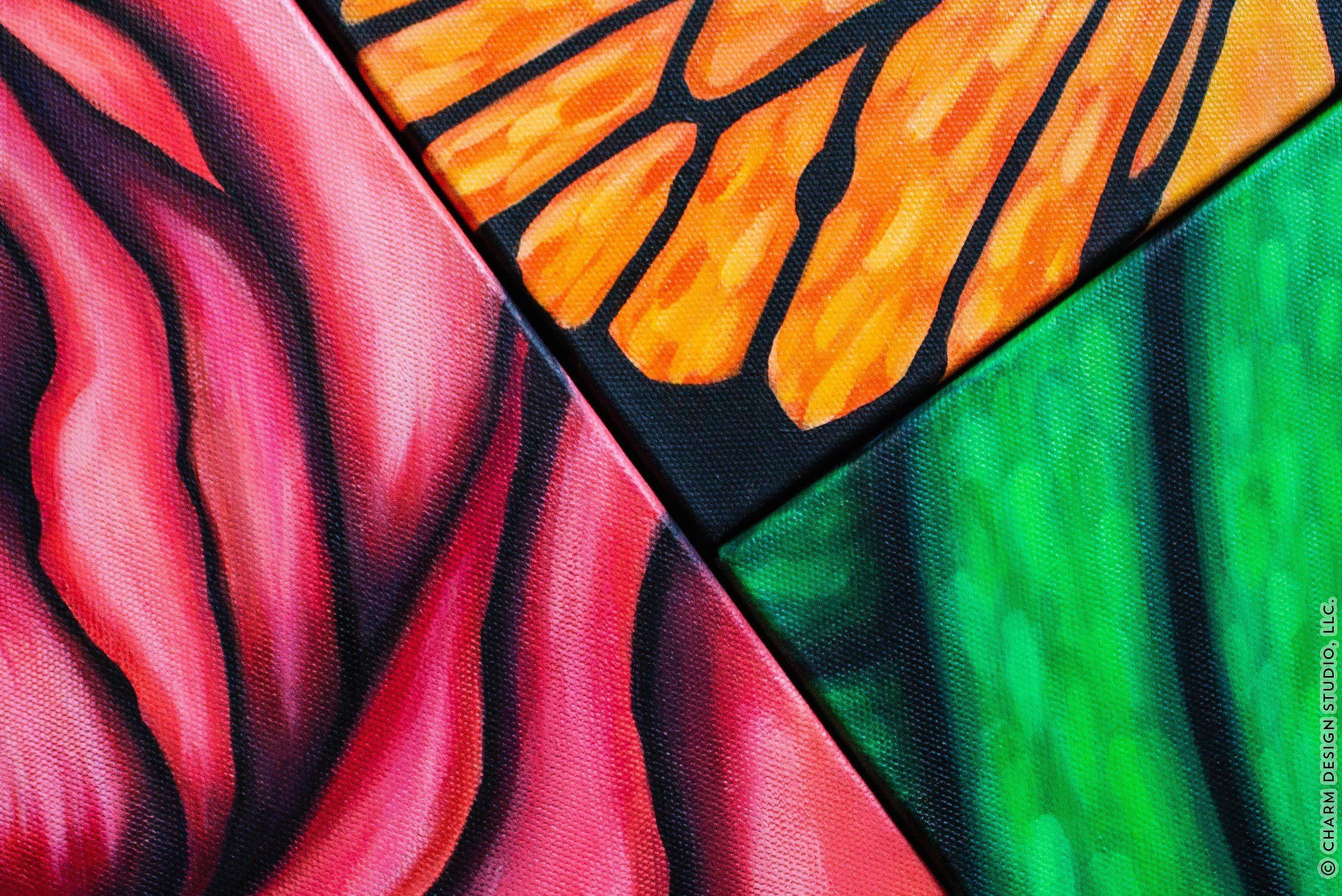 If you're looking for original painted canvases to decorate your home that you don't have to lift a single brush to have, check out my Artists Admired page for recommendations on lovely work to buy for yourself or as a gift which will also support other artists. If you want printed canvases of these exact designs, you're in luck! Buy them here. You can also find more of my designs for sale here as well.
If you like seeing the evolution of artwork progress, check out this post.
Happy creating!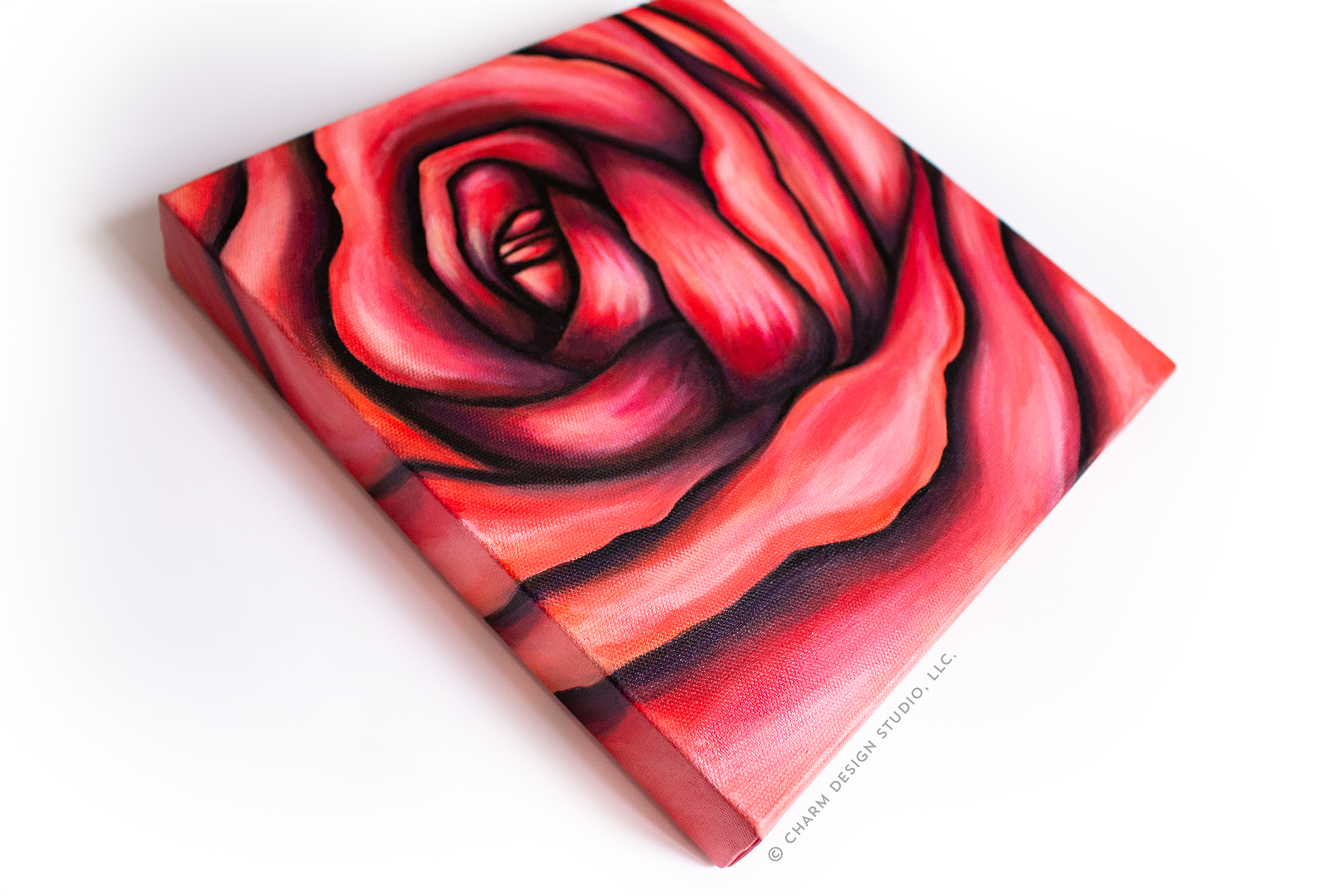 SaveSaveSaveSave