Free Christmas Printables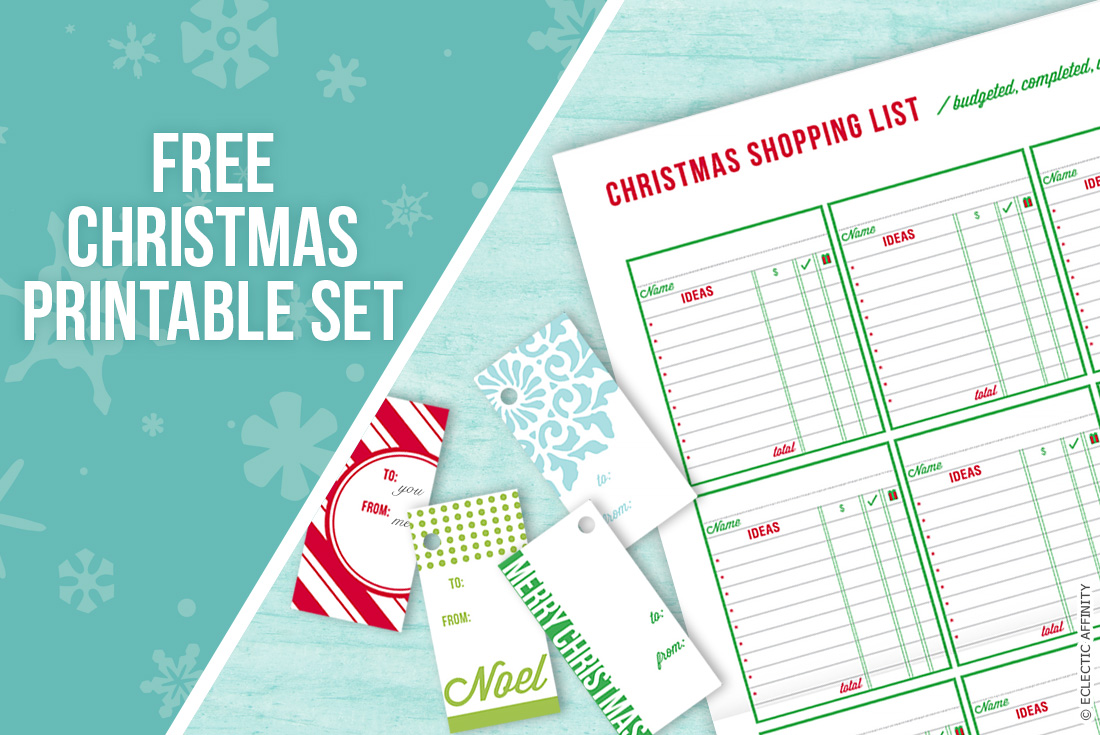 One of the funnier moments of having your own business is how people give you well-intentioned (albeit missing the mark) compliments regarding your ability to design things yourself—compliments like "Oh, that's cool! And you can do all that yourself for free!" You just sort of take the compliment and smile and grit your teeth through the rest of it. In your head, though, the conversation routes to something quippy surrounding topics of the cost of obtaining your degree, of running a business, of hardware and software, the magnitude of hours spent creating those things, as well as the volume expenses business owners have in order to manage production or to "get" wholesale discounts. All that to say, there's very little in life that's truly "free."
This, however, IS free, ladies and gents! For your downloading pleasure, I give you a Christmas printable.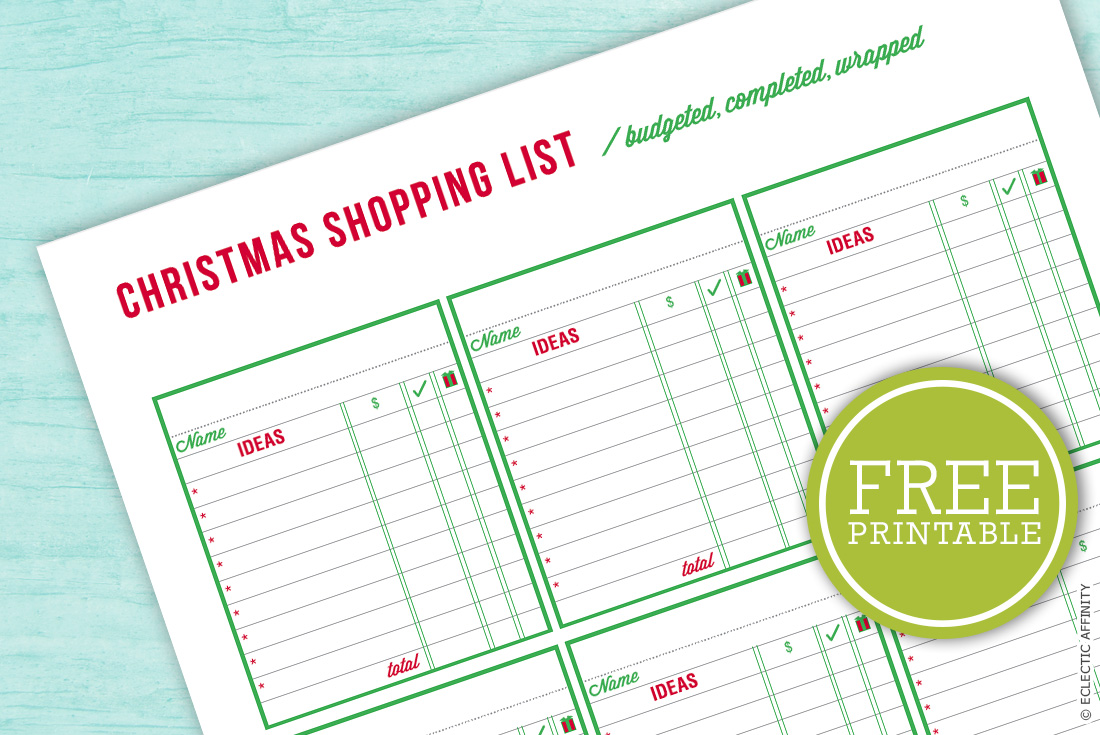 Oh, but wait. There's more. In addition to a free, downloadable Christmas shopping list (with room for ideas, prices, as well as checking off when you've gotten and wrapped gifts)—there's also a printable for gift tags! And it's free! Did I mention it's free? I think you've got that now. Yep. It's free.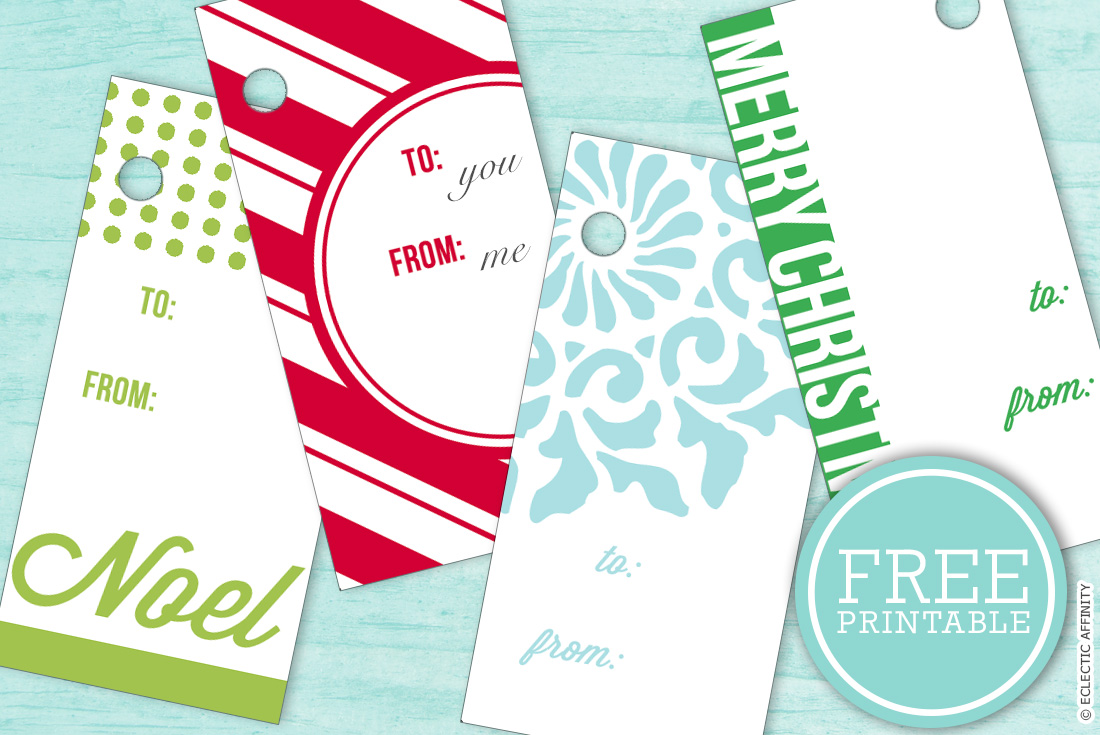 Merry Christmas from Eclectic Affinity and Charm Design Studio!
Download the free, printable Christmas Shopping List and Gift Tags at this link: ©ChristmasPrintables-by-CharmDesignStudio
[Note: downloaded files, designs, and all content are © copyright Charm Design Studio, LLC. For personal—not commercial—use only. Use without permission is strictly prohibited. By downloading, you agree to these terms. For more on our policies, click here.]
*This post originally appeared on my former blog. Due to its surprising popularity via a super-sweet inclusion in a Money-Saving Mom blog post along with the wonder that is Pinterest, it's been resurrected here. Enjoy!