Im-peach-mint Tea Printable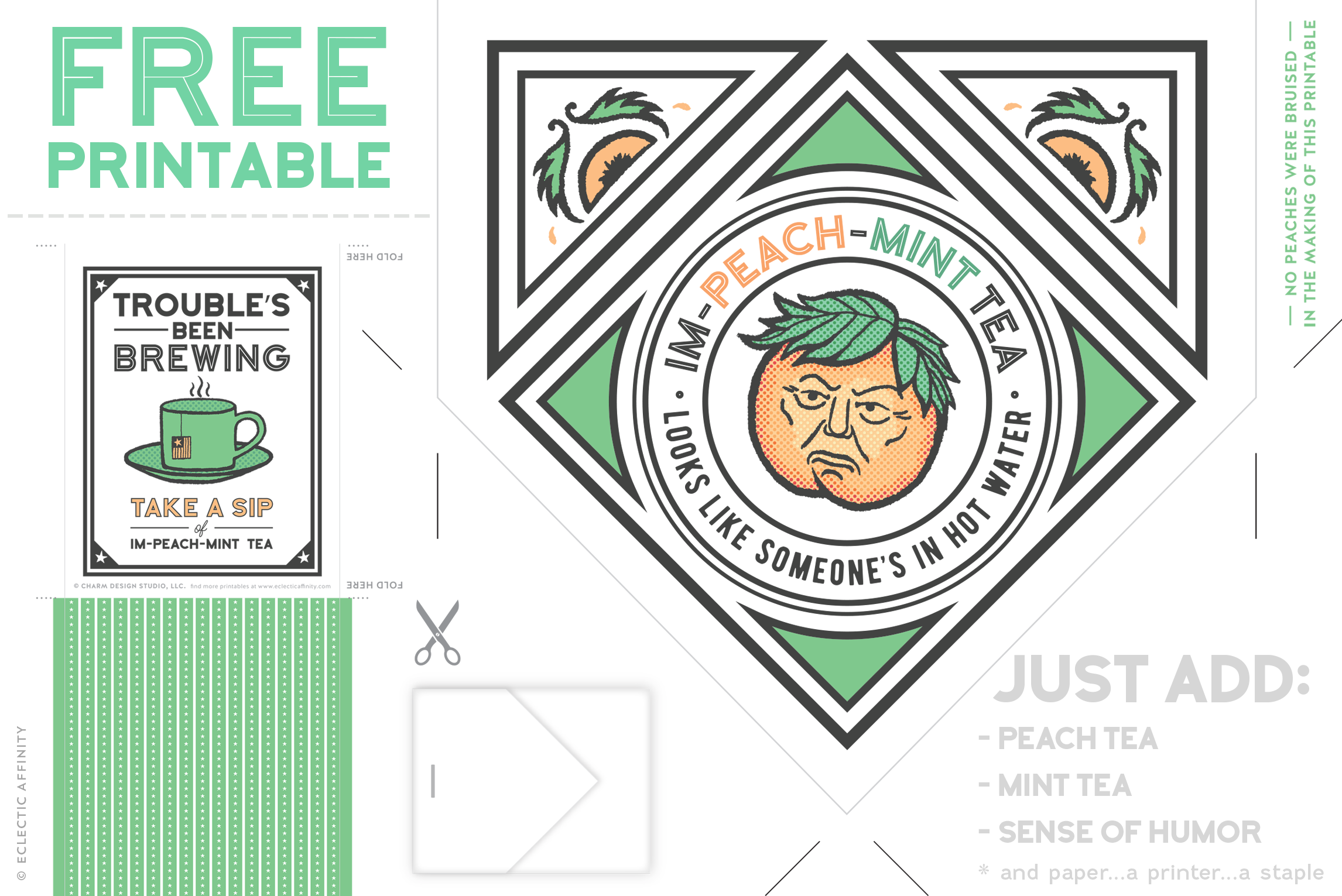 Some links are affiliate links. If you purchase anything after clicking, it's a no-cost way to support my blog. Read my policies and disclosure

here

.
I couldn't resist, so I made this several months ago—and then waited. It's not unusual for designers to have to wait a while after a design is finished until it can be published, so voila! If you're looking for a cheeky gift to give to friends or co-workers, give this printable a try. (The download link is in the instructions at the bottom of the post.)
*PSA: This is meant for a chuckle, not to start a heated argument. If you know someone who's really into their red hat…it might not be worth it to pass these out.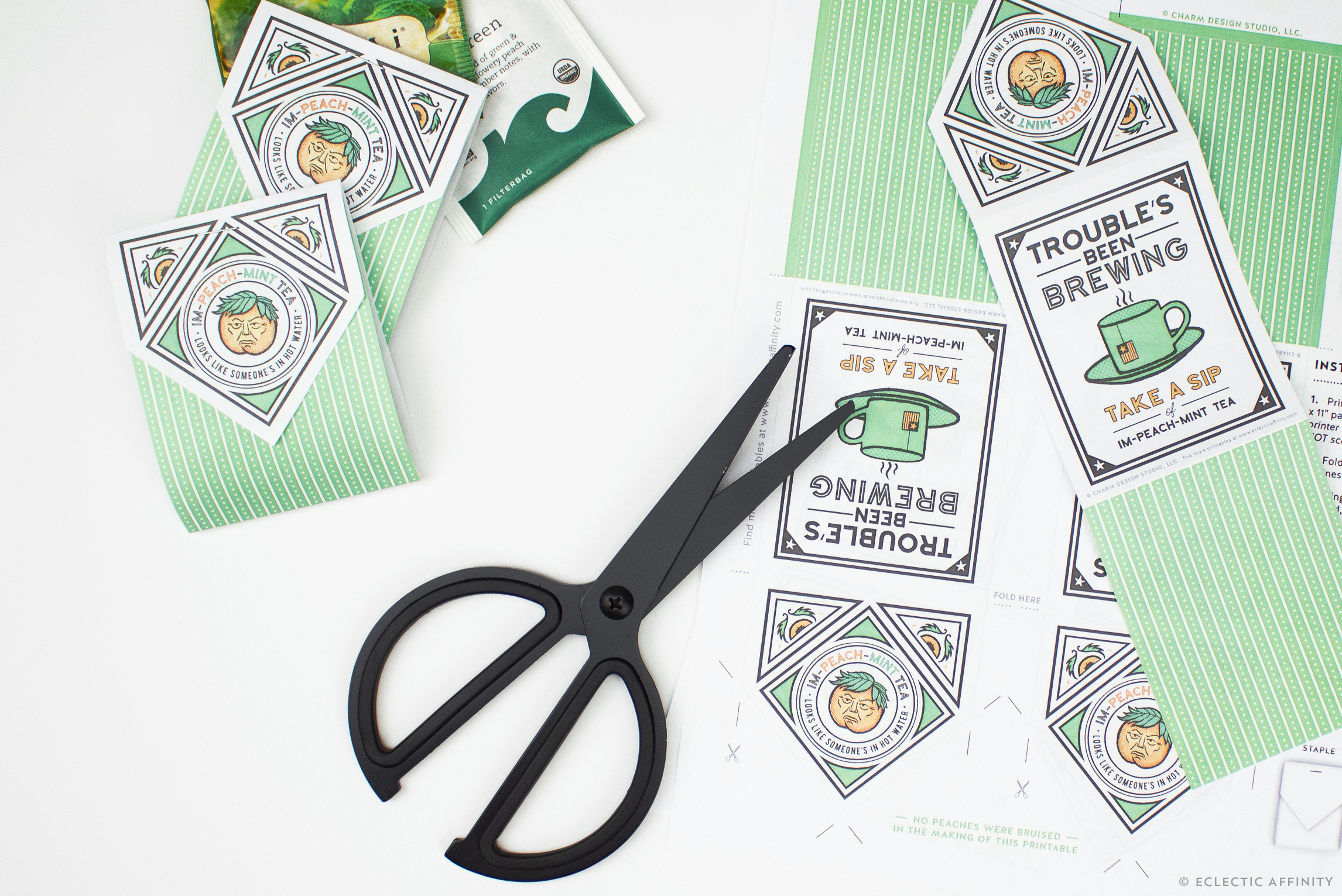 I'd love to see pictures on social media of you and friends enjoying your Im-peach-mint Tea! (My social links are at the top of the blog.)
If you liked the printable, you can also buy me a cup of tea or coffee here (or through the link in my sidebar) if you wish. If you're an art director who liked it, check out my freelance portfolio as well as my studio site.
Cheers! 🙂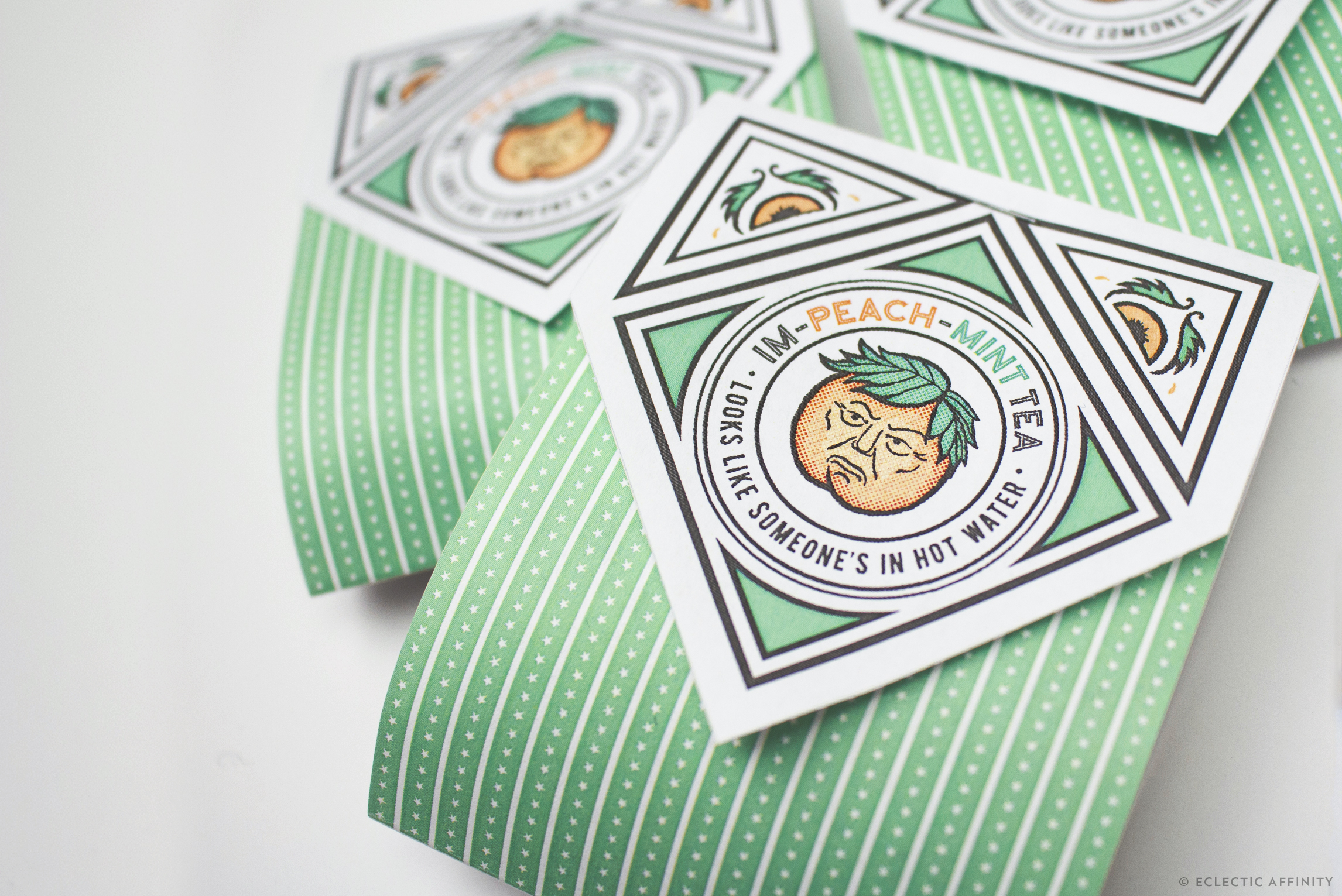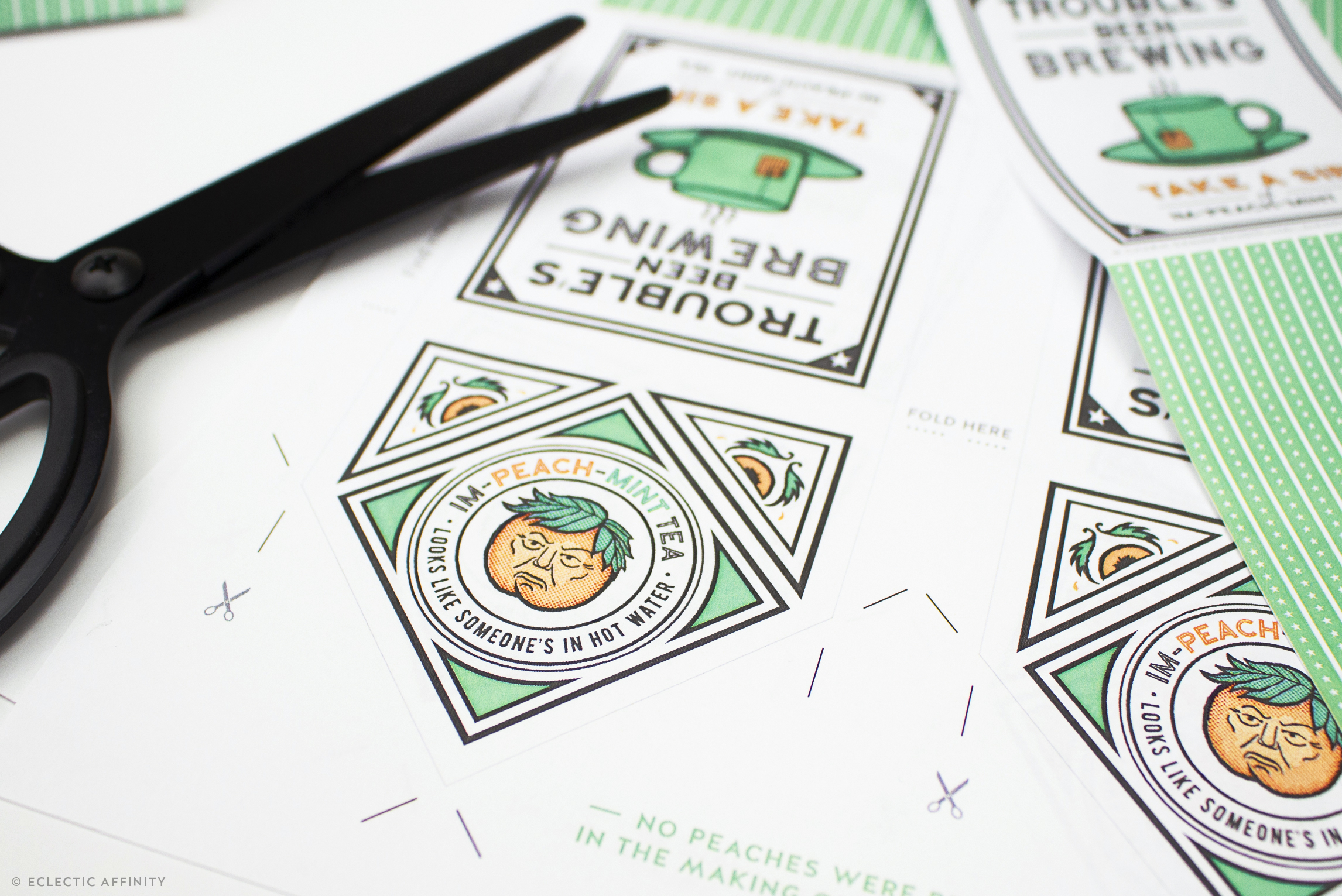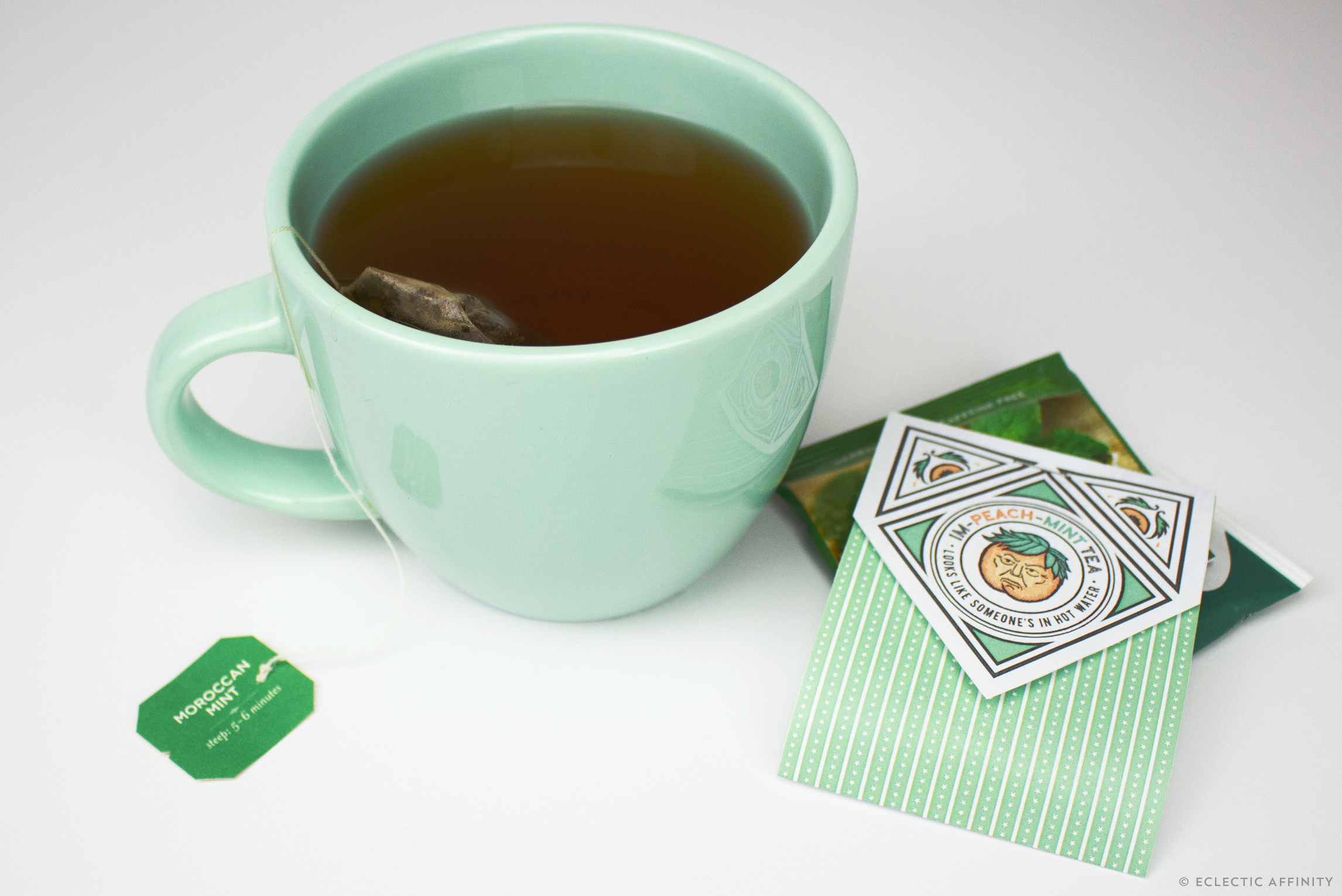 [Note: downloaded files, designs, and all content are copyright Charm Design Studio, LLC. and are for personal—not commercial—use only. By downloading, you agree to these terms. For more on these policies, click here. Usage without permission outside of those conditions is strictly prohibited.]
Instructions
1. Download the free printable at this link: Im-PEACH-MINT-Tea_EclecticAffinity
2. Print PDF on 8.5″ x 11″ paper. *Set your printer settings to NOT scale to fit. Print at 100%.
3. Fold or score the paper on the lines indicated.
4. Using the guides provided, cut each tea wrapper design with scissors (or cut very carefully with a precision knife).
5. Fold and insert 2 packaged tea bags—one peach, one mint. I bought mine locally, but if you don't have access to good tea options, I like Tazo® Organic Peachy Green and Numi® Organic Moroccan Mint. (I recall this one has a bolder peach flavor if you prefer that. I've used it for iced tea before. I prefer a more subtle peach flavor for hot tea though.)
6. Staple packaged tea bags inside folded wrapper as shown.