Make Progress or Excuses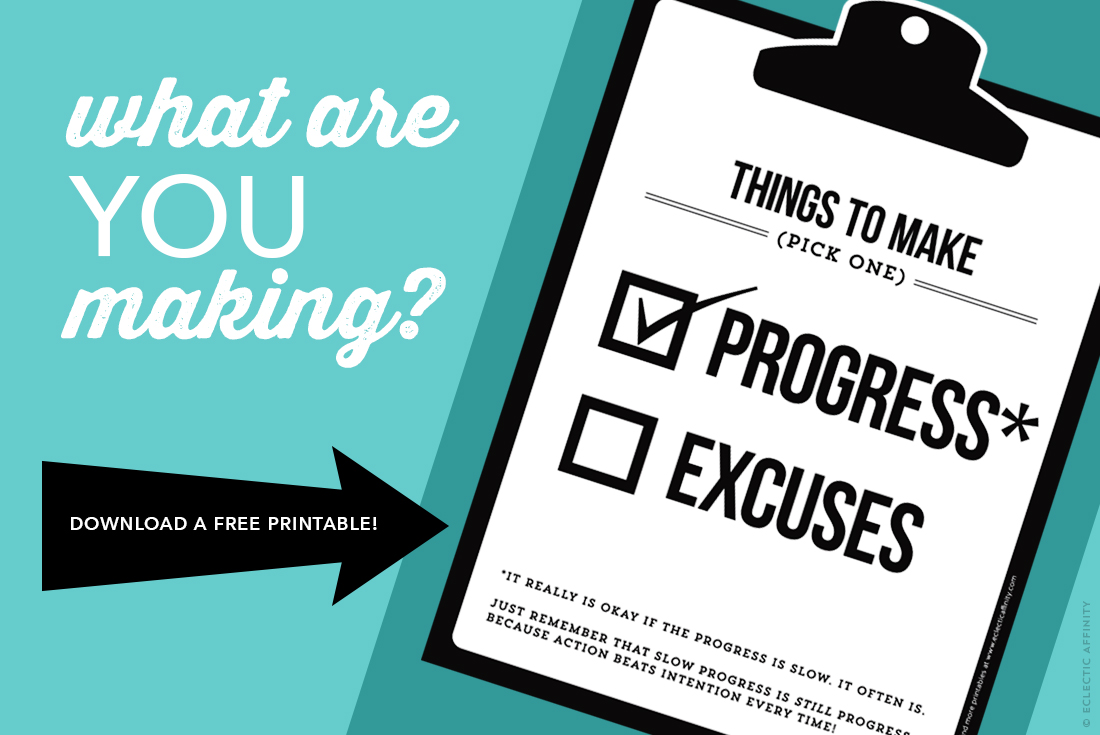 Your life has a lot in common with a box of Legos. There are a lot of things you could build. You might be limited in the size and number of pieces with which to build, and you can't necessarily build all the things that you might want to build. It's got more to do with what you're going to do with what you have. Sometimes the way that limitations necessitate creativity actually becomes inspiration. (That's not to say all limitations are great, just that you might not have any choice in the matter.)
So…what will you build?
Or, will you build?
It's a lot easier to not create things. It's easier to give in to the inner and outer critics. Creating risks time, energy, resources…hope.
If critics spent more time creating, the world would have fewer critics.
You can almost count on obstacles and setbacks that suggest that making progress toward your goal is too slow or too difficult to matter.
You might also be missing some really helpful Legos. The only thing you can ask is "What can I do with my existing Legos?" You could keep waiting—or, you could build.
Be warned. Your Lego tower could be a mess. You could build it in a way that structurally just doesn't work or in a way that you can't complete or maybe someone walks by and kicks over what you built.
Progress might be incredibly slow. I dare say it most always is.
The only other option to building, though, is to not build—or barely build and wait for all circumstances to be perfect. (Tip: they won't be perfect.)
Every day, those are your choices.
The Legos can stay in the box, neat and tidy—or you can risk seeing what they could create. Today, this week, this year—you could make progress or excuses.
Need a reminder to hang on your wall or bulletin board? Check out the download link below for a free printable!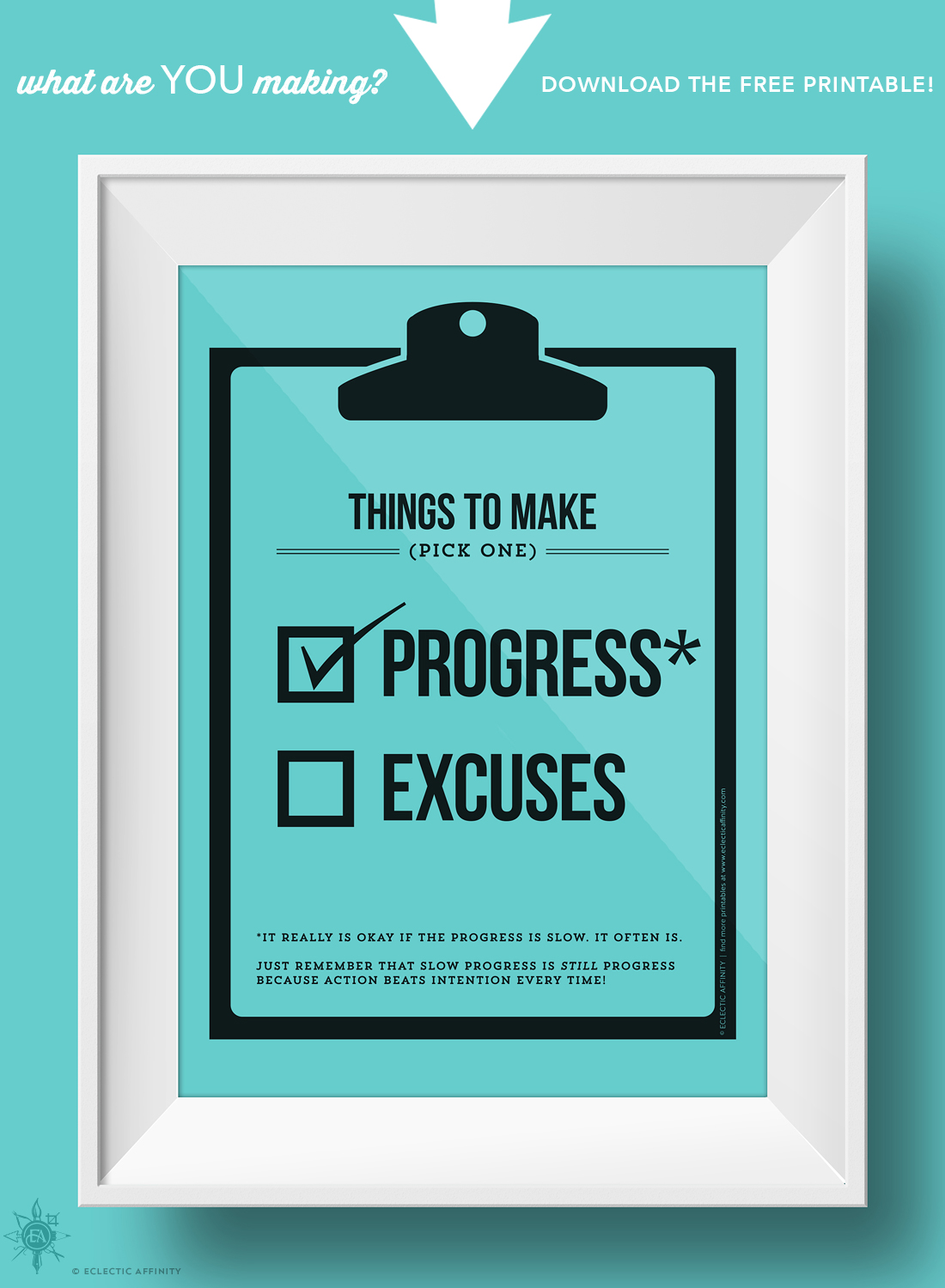 Download the free, printable this link: Progress or Excuses printable by Eclectic Affinity
[Note: downloaded files, designs, and all content are © copyright Charm Design Studio, LLC. For personal—not commercial—use only. Use without permission is strictly prohibited. By downloading, you agree to these terms. For more on our policies, click here.]